Careers Information
Connected Technologies is always searching for highly skilled and qualified IT Professionals to join its fast growing company. Please read about the attractive salary and incentive package we offer. If you are interested you can email your resume to Ren Buckland for consideration.
---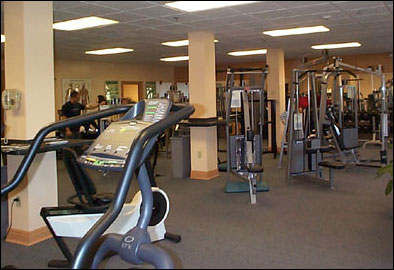 Salaries
An employee's salary is based upon prior work experience, education, achieved billings and position within the company. Each employee receives an annual review in May and compensation increases take effect June 1. Compensation is directly related to output of the staff member. We make every effort to take the subjectivity and politics out of compensation.
Bonuses
Typically there is a monthly bonus. These are completely discretionary, and the amount of each bonus is based on an employee's amount of overtime worked, attitude and performance during the previous month.
Incentive package
Please contact Ren Buckland for information about the incentive package offered to Connected Technologies employees.
Simple IRA
An employee may enroll in the company's Simple IRA program with a three percent matching provision after (30) days.
Health Insurance
An employee is eligible for major medical insurance through the company after (30) days, at which time the individual's yearly salary will adjust downward for the premiums.
Employee Gym
The company gives its employees access to state of the art gym facilities.
PC Technician
Firm:
Connected Technologies
---
Category:
Technical
---
Created:
09-21-2017
---
Branch:
IT Team
---
Experience:
Mid Career (2+ years of experience)
---
Work city:
Athens, GA 30606
---
About Us
Connected Technologies is a company located in Athens, GA specializing in solutions in; networking, computer system, Internet connectivity (such as cable, Dsl, T1), and consulting needs.
Responsibilities
Must perform a wide variety of IT-related tasks from software installations and troubleshooting to PC installations and Help Desk staffing. Able to work with wide variety of clients across a number of industries with a good attitude. Maintain client privacy in accordance with the corporate privacy policies and procedures and able to work independently without direct supervision. Drug free workplace. Ability to pass drug screening mandatory.
Resolve problems and/ or request, install, configure and maintain all PC related hardware and systems including:
Troubleshooting & diagnosing network problems
PC updates & standard software
Web browsers & basic connectivity
Network switches
Virus and malware attacks
Laptops, Desktops & Motherboards
CPUs
Memory
Video & Network cards
Hard disk drives & CD-ROM drives
Other miscellaneous components
REQUIRED:
Degree in Computer Science or related discipline; hands-on experience and understanding of MIS environment is essential. In lieu of degree, a minimum of two years of experience in system administration and desktop services.
Experience in some or all of the following technical areas: , Current Microsoft OS, Current Mac OS, PCs, Printers, Basic Networking Infrastructure, TCP/IP, Technical Troubleshooting, OSI Model, Outlook, Print Servers, Basic Wi-Fi, Internet, Mobile Computing.
Job Type: Full-time