Access Control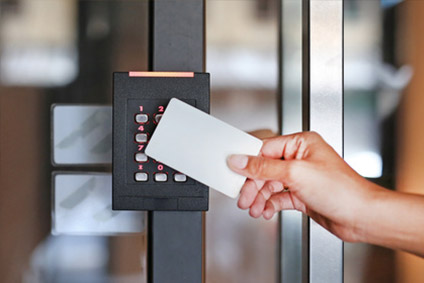 End-to-end control to protect and serve your residents.
Today's residents demand security. With so many people living in close proximity, property owners that deploy a comprehensive access control system can go a long way towards giving people the peace of mind they need to be comfortable, while still providing the ease-of-use your residents and staff will appreciate. Connected Technologies can install, manage, and maintain a state-of-the-art access control interface to help property managers control their properties.
A Powerful Access Control Solution
Full-featured solutions designed to mitiate security issues.
The core responsibility of an access control system is the regulation of access to the property and its amenities. The physical security of each and every resident has to be a priority, and by adding a comprehensive access control system, the property, and many of its features will hold more value; providing additional incentive for property owners and landlords.
Our access control solution delivers administrators and managers a multi-tiered, multi-tenant web application to manage facility access, employee permissions, and logs, while providing a one-step interface that will ensure your residents' physical security and access to connected amenities. Property owners can remotely manage access control interfaces, as well as view access logs and make adjustments on the fly.
Physical Security
Complete property security though one dynamic system/
Everyone can agree that keeping your family safe is important. Access control can provide your residents with the peace of mind they need to live a comfortable and happy life. We can install and maintain access control hardware and install the following solutions to ensure that your property is properly protected:
Digital Keypads
Card readers
Biometric scanners
Proximity card readers
Magnetic & electric door locks
And more
Service Access
Manage your residents access to the services your provide.
For property managers, taking advantage of alternative revenue streams is important. By having Connected Technologies install a dedicated access control system, managers and property owners can now take advantage of exciting new delivery methods for many of their services, like integrated cable and Internet, gym/pool access, and more..
With the breadth of services many multi-dwelling units can offer, a comprehensive access control system provides ease of use for residents and managers, while decreasing liability to the properly owner.
Don't wrestle with security and control problems, call Connected Technologies today about the installation of a robust access control system. To learn more about building a technologically powerful property with today's most dynamic solutions contact us today at (706) 548-9598.
For more information, and to discuss your next project, call us today at (706) 548-9598.