High-Speed Internet & Wireless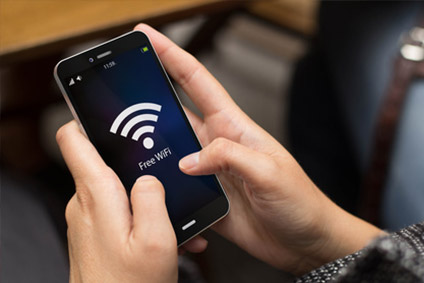 Fiber Fuels Lightning-Fast Internet Speeds
Equipping your properties with high-speed broadband, wireless internet, and high definition television is no longer a perk, but nearly a requirement. Residents want fast, reliable Internet access, wireless access, and television hookups, and may dismiss properties that aren't equipped.
Blazing-Fast Internet Delivery
Give your residents the power and reliability of fiber.
If you were to poll potential residents about what their number one amenity would be in a property, many of them would say the availability of high-speed internet. At Connected Technologies, we understand that the Internet has to work for both the property owner and for their residents. Our team of professionals will help you design and deploy a scalable network that will allow you and your residents to take advantage of some of today's most bandwidth-heavy technologies.
Fiber optic Internet is the gold standard of residential bandwidth deployment. We have the knowledge and experience to complete end-to-end connectivity to any multi-dwelling unit.
Since no two MDUs are exactly alike, being present in the design phase of a project can make for a much more efficient fiber rollout. Fiber-to-the-Home (FTTH) installations bring the power and speed of fiber to your property directly from the source. We will be there from the beginning to ensure that your project is carried out just the way you need it, the first time.
Wireless Solutions
Reliable wireless Internetnet deployment
Connected Technologies can design, implement, and manage a fully-integrated and secure Wi-Fi solution throughout your property. With Internet-connected devices being the primary way people access data and applications, a strong, multi-point wireless network has to be reliable and secure. Our wireless network solution eliminates interference to improve availability, capacity for data, and speed, covering the entire property with access fast and secure wireless Internet service that can handle whatever you and your residents throw at it.
We can also assist you with custom projects, like setting up guest networks, public workspaces, computer labs, and more.
Dish Network Cable Television
Incorporate full-featured satellite television service into your properties.
As an official Dish Network partner, Connected Technologies can deliver premium entertainment packages to your entire property. Since we are there from blueprint to completion, we will be there to be sure your residents have the services they need, and that property owners are able to deliver on their promises.
We are an official Dish Network smartbox installer. The smartbox is a compact, low maintenance, television solutions that provide superior performance and removes the needs to have antennas on every balcony. Save space and electricity with the smartbox, while getting a solution that can deliver up to 96 HD quality channels and reduce the downtime of cable deployment.
To learn more about how Connected Technologies can help you deploy fast, secure Internet to your MDU properties, call us today at (706) 548-9598.