Audio/Video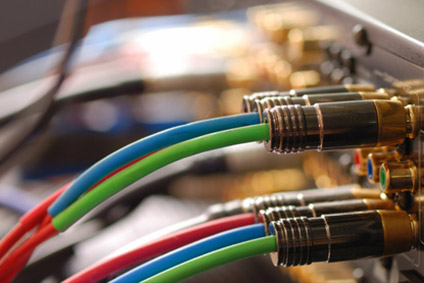 Deploy Robust Audio and Visual Services for Multi-Dwelling Units.
We keep your residents connected by installing low-voltage audio and video systems for multi-dwelling units. By allowing your residents to seamlessly integrate their lives with the technologies they depend on, Connected Technologies is helping property owners maximize their property's value by through technology.
Custom A/V platforms present both better control for property managers, while providing residents functionality and access to information throughout the common areas of the residence. Whether you want to set up a digital signage solution as an events calendar or you want to outfit the common areas of your property with information, music, or television, Connected Technologies has decades of experience designing, installing, and managing full-fledged multimedia hubs that can add value to your property.
High-Definition Video and Crystal-Clear Audio
Build property value with dedicated A/V soluitons
Having video and audio solution in the public areas of your property can entertain, deliver crucial safety information, and provide property managers an outlet to effectively communicate to all of the residents of any multi-dwelling unit.
Because Connected Technologies holds several partnerships with A/V delivery professionals, our experienced technicians have a wide variety of solutions and capabilities to meet your specific needs. Our people understand the relationship between the technology, the needs of your residents, your timeline, and your bottom line.
For more information, and to discuss your next project, call us today at (706) 548-9598.